Webify your book
A Demo of the World's first 'Live Edition' cloud book
Witness how a 'cloud book' is simultaneously written, edited, and published within seconds to any device that has a web browser. No app required!
As eBooks shift to the cloud, writing & publishing are collapsing into a single click and open source formatting allows true cross-platform compatibility. Given the evolution of 'always connected' devices, cloud books provide authors (and publishers) an option to provide readers with an infinite array of ever-expanding 'fresh' content.
In this live demonstration, I'll build a cloud book in a matter of minutes, and deliver the first 'app-less' live edition directly to the attendees in real-time. Served directly on the publisher's own site, a cloud book is authored, edited and made available to readers on demand without an app. We'll discuss various paths to monetization and the opportunity for publishers to regain ownership of their readers.
About the speaker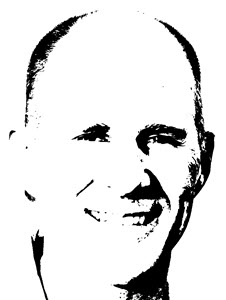 A former IBMer,
Brian Schwartz
is past president of the
Colorado Independent Publishers Association
and teaches publishing through the
Cal Poly Storytellers and Bestsellers writing program
. In 2009, he launched 50 Interviews and adapted his publishing company to provide a full range of consulting, publishing, and marketing services to more than 400 authors. He is the CEO of
SelfPublish.org
, and in his spare time teaches
ukulele
in San Luis Obispo, California.